I have been involved with horses since the age of four when the horse bug hit me at a local equestrian centre and I became hooked on the most expensive sport known to man.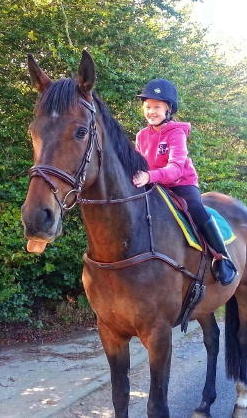 They helped me with my first loan pony and from there on I slowly worked my way up to Deveron Pony Club where the fun and games started (quite literally).  I had a very cheeky pony named Prince and managed to convince my mum that 'sticky bum jods' were needed as I seemed to spend more time on the grass than in my saddle!
I was lucky enough over the years to have some cracking ponies which enabled me to jump with both Pony Club and Riding Club teams, locally and regionally. These memories and experiences are what made a young riders dreams come true and the hard work pay off!
When I finished school, it was time to enter the big bad world of college where I studied for a BSc Degree in Agriculture at Craibstone for three years. After my degree was completed, I was heavily involved In the agricultural industry which enabled me to gain lots of experience and contacts. I also gained a UK Coaching Certificate endorsed by Sports Coach UK.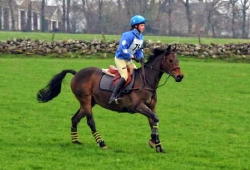 I now own two horses – Barney, a wee TB gelding, who I have had for over 10 years and truly has been the horse of a lifetime, teaching me the ins and outs of how to ride a cheeky buck. Barney is now happily retired and enjoying being an old man in the field where he keeps us all on our toes.
Woody is a lovely Irish horse I bought around four years ago who has been a life line! He's an awesome gentle giant who I have slowly brought on myself as a three year old. He has successfully shown this year and now has a few BE events under his belt. He loves his XC but I think Barney needs to have a quiet word with him regarding the fact that the show jumps are not skittles and need to stay up!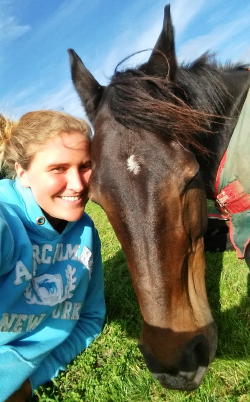 Which brings us to now…. My new very exciting adventure of running my own business where I aim to share my years of experience, stories and ups and downs with other equine owners along with supplying a professional service to help make things easier for them.